Why Permanent Makeup?

As a specialist in the field of cosmetic and para-medical tattooing, sometimes referred to as permanent makeup or micropigmentation, I have devoted my career to helping women feel better about themselves.  There are many elements within my practice that enable women to have more time, flexibility and freedom by having permanent cosmetics, as well as truly life changing procedures such as re-pigmentation of the breast areolas following breast cancer reconstruction and camouflaging unsightly or embarrassing scars. 

There are so many situations in which a woman finds herself challenged to feel comfortable about her appearance.  There are many conditions that contribute to the emotionally and physically devastating effects of breast cancer. It is my motto that: "Every woman deserves to feel beautiful". Our self-perception of our own beauty is what matters the very most. Feeling good about one's self is part of what empowers women to have the confidence to face life's challenges.  To be able to give the gift of beauty and restorative treatments to offset the trauma of breast cancer is such a blessing for me. To see a woman's face light up and her head held higher because she now has a scar that can no longer be detected, or even just hearing her say she'll get 30 more minutes of beauty sleep in the morning because she no longer has to pencil on her eyebrows every day – is such a great feeling!  

I have been so fortunate in my career. After many years of experience in both the medical and beauty industries I was introduced to the art of permanent cosmetics and para-medical tattooing. It became the perfect culmination of all my previous training and experience. I was so lucky to have some very exceptional teachers and mentors along the way. I am now teaching others and try to give back to my industry and my community to show my thanks and recognition of how fortunate I am to love what I do and be genuinely excited to go to work every day. I donate my time lecturing to the Breast Cancer support program at Hoag Hospital and try to do pro-bono work whenever necessary for women with no health insurance or limited resources. I recently was honored to be the industry "expert" in my field and appeared on the informative medical program "The Doctors". I know there is a lot of poor work done by those who attempt permanent makeup as a part time endeavor, but teaching and practicing in this industry is my single focus. I appreciated this public recognition on national television as the expert in my industry, and I am honored that the work that I do for women of all ages and lifestyles is so important and valued by each one of their lives which I touch. 

Debbie Miller

Owner/Practitioner of Newport Permanent Makeup

Published Magazine Articles 

Debbie and Trish at Dr. Phil's studio filming

'The Doctors'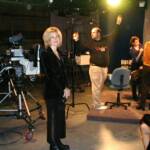 Click any photo to see full size

Media Appearances and Articles by Debbie Miller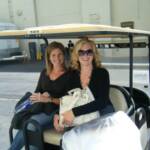 Debbie Miller filming Access Women

Click any photo to see full size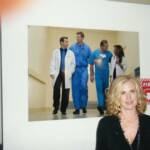 Nationally televised program helped

bring the industry expert to the public eye, as Debbie answers tough questions by 'The Doctors'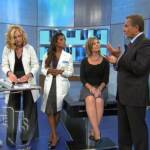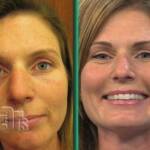 Newport Beach - Orange County - Southern California

Click  MAP to get map and directions.